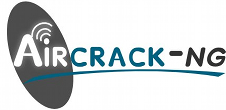 AirCrack-NG is very powerful and famous tool for cracking WIFI ,
the oldest version is been downloaded through out the world now second version of this tool is been released after 3 years.
In this new version new tools/scripts are added .
Release Notes:
Compilation fixes on all supported OS's.
Makefile improvement and fixes.
A lot of fixes and improvements on all tools and documentation.
Fixed licensing issues.
Fixed endianness and QoS issues.
Download For
LINUX
: http://download.aircrack-ng.org/aircrack-ng-1.2-beta1.tar.gz
Download for
WINDOWS
: http://download.aircrack-ng.org/aircrack-ng-1.2-beta1-win.zip